Best Synthetic Grass Installation Services in Melbourne, FL

When it comes to surfaces that are mainly used for landscaping, the grass is definitely at the top of all of them. However, despite this being the main purpose for most people, the surface also offers great support and shock absorption, but if you are considering it, you might want to go for synthetic grass instead of the real one. To understand why we recommend this, you must know that grass is indeed stunning and great for all types of activities. The issues with it lie in how much you have to invest in the long run.
To maintain its green look all year round or even during the seasons that it should not be a problem, you have to water it a lot and use resources to buy certain chemicals, not all the time, but it may be required. As a result, real grass ends up being quite expensive in the short and long run and due to watering, it is not eco-friendly at all. Then, does this mean you should quit the idea of using real grass or having a stunning look at it? Yes and no.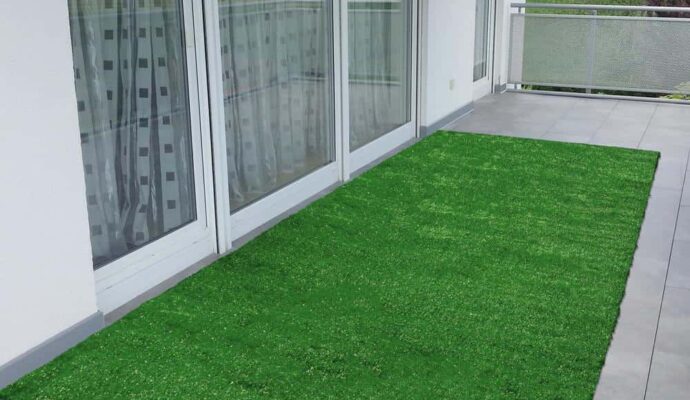 You should indeed stop considering real grass for your spaces. It is not eco-friendly and you will spend a lot, so let's leave it at that and move on with another option: synthetic grass. Most people consider that the synthetic or artificial options of a surface are of low quality but this is not accurate. Actually, they can be even better than the real ones depending on the type of materials used for the manufacturing. In the case of artificial grass, you will notice that not all of them are the same. Some feel rough and provide a solid surface that does not fit with the description of grass at all, and others are just like the real one 100%.
Your goal when considering the synthetic alternative is to find the option that is of high quality and to determine this, you must know that nylon and polyethylene will be the materials that will give you good grass for your space. Now, how do you notice the difference? Most of the time, it only requires touching the sample of the product you are trying to buy or a company is offering you. When you make the decision and know what artificial grass is the best, you will have to rely on professionals for the installation. After all, the quality of the surface over the years will depend a lot on the materials used but also on how it is installed and if it was done properly.
At Melbourne Safety Surfacing, we are able to offer you a wide range of services that include the installation of this safe surface in your property or space, be it a patio, yard, playground, school, or any other area. Also, keep in mind that our company offers synthetic grass itself which is only made with nylon and polyethylene, not basic plastic or any other low-quality material.
We care about quality as well as short and long-term results, which is why we focus on providing the best options regardless of the type of safety surfacing need you have. Now, how do you know if this artificial option is what you need? That will depend on your needs.
When to install synthetic grass
---
If you have space where real grass has already been placed, you can start thinking about replacing it with the synthetic option. Of course, this can take extra work since, sometimes, it is necessary to remove the existing surface or prepare it for the installation of a new one. But is replacing the real grass the right move? Without a doubt. Just keep in mind the problems it is already giving you or could bring in the future.
You will have to water it constantly, provide high maintenance if you want to guarantee it looks stunning, and it can deteriorate easily at any moment. Instead, with the artificial option, you get the same benefits: great support, shock absorption properties, a great surface for landscaping, and the green look you like. All this without having to worry about watering or high maintenance. That being said, you can use the surface as you would use the real one, which means that the places to consider are the regular patios, yards, playgrounds, city parks, pathways, and similar spaces. For sports and training fields, you might want to use a variation which is turf and it is not the same as grass.
How long does this grass last?
---
If you are worried about it being an investment you will regret, you do not have to. Synthetic grass can easily last for over two decades with the low maintenance we have mentioned so far and since you will save resources by not having to water it nor include more services, you are going to notice the return of the investment. In fact, when you invest in this type of artificial grass, you should be able to notice a return of the money you invest in it since no expenses will be related to it in the future.
That being said, we already mentioned that the quality of the surface lies in the materials and installation. For this, you will not have to worry when relying on us at Melbourne Safety Surfacing. We guarantee you that the grass will offer you two decades of use without problems and even exceed your expectations in this. Just keep in mind that if you have certain preferences about how the grass will look after the installation or if you need other services like special maintenance, some repairs, or replacements, you must let our team know so the professionals will be able to offer the right solutions and services. Although this safety surfacing option is not affected by temperature changes and climate conditions, you might want to consider it for the type of activities performed in your space and when this or turf is more suitable.
Below is our list of additional services: