Best EPDM Rubber Installation Services in Melbourne, FL

When you start choosing a safe surface for your space, you will definitely find EPDM rubber among the options available, and one of the favorites at that. By now, you probably know that not all surfaces are the same, even when they are meant for safety before anything else. Also, this applies to the materials used to manufacture them, which in this case is rubber.
Rubber is quite popular because it is 100% recycled and even offers benefits to the soil when it starts to deteriorate. Also, it is quite affordable and durable. Now, you have different types of rubber as well and you might find yourself acquiring some surfaces that are made with the worst ones.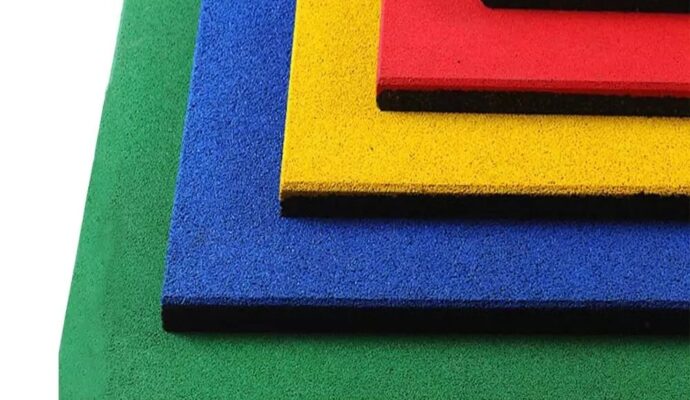 This is why it is crucial to get to know a bit about safety surfacing so you can make well-informed decisions or know the basics. If you are choosing a surface made of rubber, this is where you need to start but by mentioning this, what is the role of EPDM rubber in the topic? To begin with, it is the main topic.
This safe surface is extremely flexible and long-lasting. Actually, it is the one that lasts the most among the options we offer and even compared to others in the market since it can perform well for over 40 years and with very low maintenance. But something to keep in mind is that this rubber is not a surface in specific but rather a specific type of material, which is actually synthetic and not completely real. However, it continues to be recycled and can be used for more than just flooring or roofing for what it is actually known. Vehicles and specific places or surfaces where a flexible and durable surface is required can use this option and obtain amazing results.
But keep in mind that the right installation is required and make sure you are not being provided a fake type of product and future surface. At Melbourne Safety Surfacing, we are able to provide the materials and guarantee a proper installation that will make it last for over four decades and its performance will remain the same as it should. We want to make sure you are confident about using it whatsoever, so allow us to provide some information before you make your decision.
What are its properties or characteristics?
---
If we have to point the most relevant ones, definitely flexibility and longevity. This surface is quite outstanding in this, which is why you will notice how mentioned these two properties are. Now, this is usually enough reason to install it in several spaces and existing surfaces, but if you are trying to use it for safety before anything else, then you still need to know a bit more. EPDM rubber requires very little maintenance. In fact, you will not have to provide it most of the time or years the surface lasts.
Also, cleaning it is quite simple and fast since its absorption properties are amazing and not only for impact or shock. Noise absorption is definitely another element to point out and we can continue with a few more:
It offers non-slip properties.

Its noise absorption is much better than other rubber surfaces.

Heavy traffic areas or spaces are not an issue.

Several colors are available.

Highly cost-effective due to its longevity and durability.

It resists temperature changes quite well.
Overall, it can be used anywhere and whenever you want and we know you are just asking yourself why would anyone choose another safe surface when this one is available. Probably for two reasons: others are a bit more affordable or they need specific shock absorption properties. Although it is amazing and you should definitely go for it most of the time, those spaces that require great impact absorption for falls up to 13 feet and similar accidents should go for a poured-in-place rubber surface, not EPDM.
If you have specific preferences for the look and style of the surface, keep in mind that this also matters and you have other good options. It will be more about what you might sacrifice. However, we are confident people will find this one more useful 90% of the time although they might need to invest a bit more. But since the surface is able to last and perform well for over 40 years, you will surely have a return on your investment in no time.
How to take care of the surface
---
As we previously mentioned, it does not require a lot of maintenance. Cleaning it is quite simple since removing stains or any dirt over it only takes some wiping with a cloth and water. Now, what about the special maintenance after many years passed? Or when something happens and repairs are needed? For those situations, relying on professionals is the best option to guarantee the future performance of the surface and avoid affecting it in any possible way.
Our team at Melbourne Safety Surfacing is able to provide you with these solutions and services as well. Repairs, maintenance, and even replacement of certain parts, all can be handled by our well-trained and qualified professionals. Truly, it is not hard to take care of it so you do not have to worry about needing our services anytime soon. However, keep an eye on how the installation takes place so you guarantee yourself a durable and long-lasting surface that will bring safety to your space.
This is why we encourage you to rely on our experts for it and keep in mind that we are able to provide the material itself and use it as the surface you need. We have been working with this surfacing option for years and we are confident about our skills and experience in making it look stunning and not only safe as you have in mind first. To contact us, you only need to call or email us. The contact form on our website is also open for anyone in Melbourne, Florida, or any state and city in the USA that is interested in EPDM rubber.  
Below is our list of additional services: