Best Safety Surfacing Installation Services in Melbourne, FL

Installing a new safety surfacing option in any space you have in mind will be more difficult than it seems due to how well done it should be. After all, the quality, durability, and longevity of the surface will depend on two main aspects: the quality of the materials and how the installation takes place. In other words, you can have great materials and the best surface available in the market, but a poor installation can ruin the result and you will end up spending much more in the short and long run.
Now, this does not apply to installations only. Repairs, replacements, and maintenance should be done properly as well to guarantee the surface's longevity and performance over the years. In order to take care of these projects, the best option is to hire professionals who are able to provide the services and solutions you need.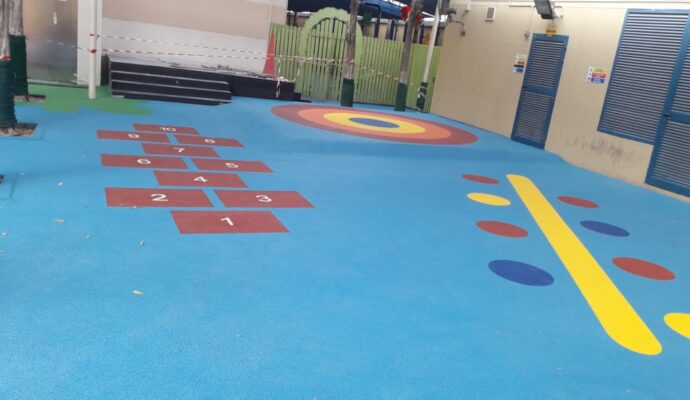 Safety surfacing comes with many things, factors, and aspects to consider, and if you want to handle anything in your hands that is related to this field, you will need to work with people who are actually capable to handle all your needs. But how can you choose professionals for this? Is it difficult to find them in Melbourne or your specific location? Overall, it should not be able to find companies that offer these services, but you might have a hard time when it comes to determining if they are capable or not to provide neat results.
Another way to say it is: make sure that they are capable of providing top-notch services and are actually professionals, not people who only know a bit about the topic and safe surfaces. At Melbourne Safety Surfacing, we are able to offer you all the assistance you need and although our main service is focused on installing the surfaces we have available, you can rely on us for any other need and objective. Then, what can we actually do for you when you reach out to us and ask for our safety surfacing services?
Anything related to the surfaces we have available like bonded rubber, rubber tiles, synthetic grass, and more, can be handled by our team. This includes repairing the existing surface you have, replacing it, or providing special maintenance to guarantee its performance and longevity. However, what if you are having trouble deciding what service or surface you need? We can start by providing advice and recommendations.
Choosing the right surface for your space is not that simple and determining if you need to repair or just provide some maintenance to your existing one takes some assessment as well. All this will be handled by our team if you wish for it and you do not have to request a specific service. Instead, just ask for our general surfacing ones like this and you will have our team working on it right away. This means we can be there if you already have an idea in mind or when you need help to determine what is the best approach.
Why you should not handle safety surfacing alone
---
As we previously mentioned, how installations and any other service for a safe surface take place is crucial for the future of your surface. If you consider the idea of going for a DIY project and handle everything on your own, three things can happen:
You get a surface that is not close to being perfect but offers average performance.

You end up spending your resources and time in obtaining a bad result.

You get a surface that satisfies at least your needs and some preferences.
Usually, people decide to install regular surfaces in their homes without the assistance of experts nor professionals. What are regular surfaces? Those made of concrete, ceramic, and the one you are probably standing or sitting in right now. You know, the regular that you see everywhere. Although they are harder to install when compared to safe surfaces, they have a pattern. What does this mean? That if you follow the design, it should not be too difficult to guarantee the simple use of standing in them or covering an area.
However, when you take those that are meant for safety first, you could be risking the shock absorption and support properties you need in the process. The worst thing that could happen if you handle services on your own? A surface that will not be safe at all or, at least, not for long. Now, you indeed need well-qualified professionals if you do not want to end up in the same situation as doing it your own, which is why we are here at Melbourne Safety Surfacing willing to help you with everything.
How to access our services and where to find us
---
It is not hard to have the assistance of our professionals for any surfacing need you have. First, we would like to make clear that we worry about the decisions you make and all of them will be well informed when working with us. What does this mean? That whenever you are choosing a surface, trying to handle a specific project, or anything similar, our team will provide all the information needed for you to make the right decisions or those that are more convenient for you. That being said, you only need to call, email, or visit us anytime.
We are located in Melbourne but also have several offices throughout the state. To be more specific, we even have several experts located throughout the entire country which means you can rely on us regardless of your location. Again, be it installations, repairs, making decisions, or any other need you have for safe surfaces, keep in mind we are right here to assist you and point our problems you might have not noticed yet. We will be more than a company providing general services since our goal is to be the solution to every single problem and guarantee you are comfortable with everything, including us.
Below is our list of additional services: