FREE Surfacing Quote by the Melbourne Safety Surfacing Team

When you have problems finding professionals for a project or problem you have, what do you do? Rely on the most popular one or bet for a company that offers low rates and promises good results? Well, none of these options are viable when it comes to safety surfacing. You need to be careful who you choose for your surfacing needs and projects since you could easily end up with poor results that will only cost you more resources and time.
This is why we invite you to rely on us, Melbourne Safety Surfacing. We are a company that has been in the field for over 12 years and we are very confident about our services and results due to how hard we have worked to offer more and improve them as well.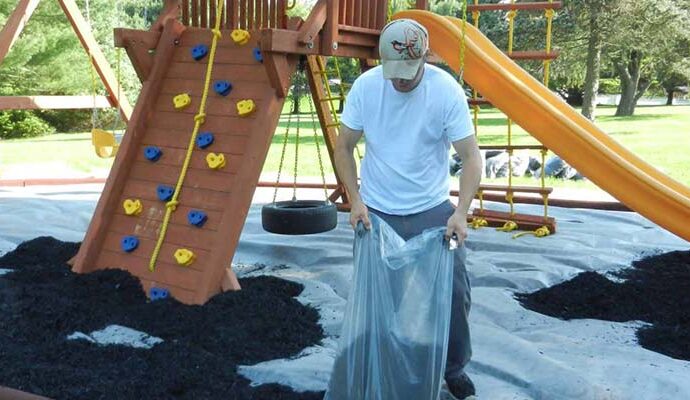 Installations, repairs, replacements, and maintenance; even advice and recommendations to choose the right surface for your space are options we are able to offer so you finally get the results you have been looking for all this time. But how do you know if you can trust us a hundred percent? That is quite simple. Our company has saved records about our first projects but also most recent ones that will demonstrate how good the services we offer are and also that we meet and comply with all legal regulations regarding safety surfacing and how every project should be taken care of.
This will make your worries disappear and rest assured that you will get the services you have been looking for. That being said, how are we so sure that we are the solution you need? Because we not only offer what we have mentioned so far but also, we are quite near you. Although one of our main offices is in Melbourne, it is not the only one and you can access a wide range of services in safety surfacing if you are located in any city or town in Florida. Our company can even offer services nationwide.
Therefore, something like having your professionals or company too far from you is not an issue since we are here all year round and even if you are a bit far from the nearest offices to you, we will get to your space or property in no time. But can our services be accessed from any city in the state without fail? Absolutely.
Melbourne, Gainesville, Sarasota, and many others, can rest assured our 8 services will be open and available:
Safety Surfacing Services.

Bonded Rubber.

Bonded Rubber Mulch.

Rubber Tiles.

EPDM Rubber.

Poured-In-Place Rubber.

Synthetic Turf.

Synthetic Grass.
To access any of them it only takes a call, email, or visit to our offices. Also, you are welcome to fill the contact form on our website and let us know if you have doubts or any questions. Our team at Melbourne Safety Surfacing will get back to you in no time as soon as you contact us and you are free to request a quote for any of the services above.
Below is our list of additional services: