Florida Statewide Services by Melbourne Safety Surfacing

Finding a safety surfacing company near you is quite hard or, to be more specific, finding a good and reliable one is the difficult part. Most companies in Melbourne and all over Florida are quite limited when it comes to the services they offer and let's not forget about their real experience. They call themselves "professionals" but they are quite far from it.
However, they continue offering their services as if they were truly experienced and qualified for the projects and end up disappointing the clients or more like make them waste time and resources. Therefore, whenever you are trying to install a new safety surface or handle any problem and need you to have, take your time looking for the right professionals that should be in the same city as you due to how inconvenient it would be to have them quite far from your place.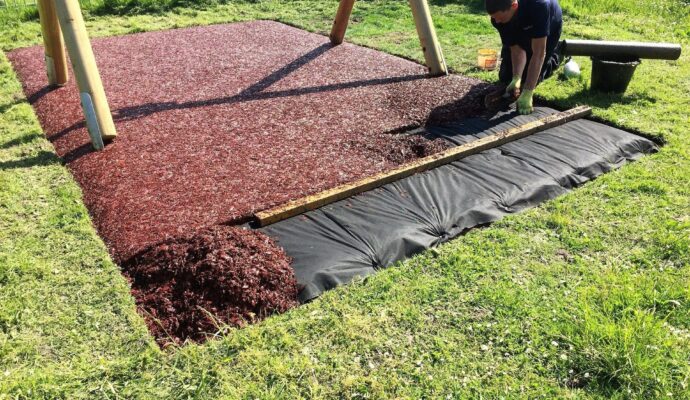 But how can you choose one that is near you and, at the same time, reliable and experienced? At Melbourne Safety Surfacing, we can promise you that our team will take care of all your needs and projects without any issues due to the years we have been in businesses and for how long our professionals have been working in the field. We can prove this before you say anything, and we have made sure to ask a few of our clients to allow us to show you or anyone else the results of the surfaces we have installed, repaired, provided maintenance, or replaced.
After all, we know you need to see proofs and this is not an inconvenience for us as long as you are willing to go over the trouble with us. That being said, are we available in Melbourne alone? Since we have been talking about being near and the location of the professionals and services, we know you must be worried about where you can find our services and assistance. 
Melbourne is the main city where you will find them but we are not limited to it. Instead, you can access our services from any city in Florida and even throughout the USA. We are both a statewide and nationwide company that will be there for you no matter what you need as long as it is related to safety surfacing.
How to know if we are a good fit for you
---
We know that showing you proofs and some previous jobs and results will not be enough for you to hire us. After all, finding the right professionals is not only about reliability but also making sure they are able to offer you the services and solutions you are looking for. Therefore, we want to make sure you have our services clear and keep in mind that ALL of them are available regardless of your location in Florida or any other state in the USA:
Bonded Rubber: this unitary surface drains well, has great porosity, and can be used in spaces where water and humidity are common.
Bonded Rubber Mulch: you can perfectly imitate the look of wood mulch—with a small variation—and still obtain great support and shock absorption for spaces like city parks and playgrounds.
EPDM Rubber: this flexible and long-lasting surfacing option is available not only for the usual flooring but also for roofing and other areas or needs.
Poured-In-Place Rubber: the surface consists of two layers; the base layer that offers the support and safety required and the wear layer that protects the first one and gives the final look to the surface.
Rubber Tiles: you get the geometric pattern that many people love but with extra support for knees, joints, and ankles.
Synthetic Grass: you can use this artificial option instead of the real one for landscaping while also avoiding the need for watering it or providing high maintenance.
Synthetic Turf: it is the same situation as synthetic grass but it is more commonly used for stadiums, sports and training fields, and similar spaces.
Most of our services are based on the type of surfaces we offer for installation, repairs, maintenance, and replacement. However, you can also contact us for safety surfacing services overall that are related to other needs or even simple advice and recommendations to choose the best surface for your space.
How to find us in your city
---
It is not hard to identify our professionals when you see them on the streets since they go with our name. But if you are worried about being able to access our services not only in Melbourne but rather other cities in Florida, you only need to call the numbers available on our website, send an email, or even fill the contact form. More than finding us, it is about reaching out to us and requesting any of our services.
You can let us know your location and our team will get back to you with the names of the professionals who will assist you with your needs and projects. That being said, can we truly be there for you regardless of your location? absolutely. Be it Melbourne, Florida overall, or any other state like Texas, California, or Missouri, our team at Melbourne Safety Surfacing will be there for you. Keep in mind that finding us will also depend on your specific location. What do we mean by this?
If you are in a large city, it will be quite simple when it comes to finding our offices but if you are in a town where our professionals might not be available right away, you will need to get in contact with us first no matter what. In this way, we will provide several professionals that will get to your location or invite you to pay us a visit to the nearest office. We want to help you with everything you need and we will be here all year round for it. Therefore, do not feel limited by this and contact us anytime no matter where it is.
Below is our list of additional services: