Learn More About the Melbourne Safety Surfacing Team

Looking for a reliable and trustworthy company that is specialized in safety surfacing is not simple. You will usually face the problem of finding a few experts and independent professionals that offer their services, but are they truly able to offer you the results you are looking for? Questionable. Many people who call themselves professionals are actually not and instead; they are just individuals with some knowledge in the field.
When you hire any of them, you are very likely to obtain results that are poor and will not satisfy your expectations nor your needs. What type of results? Poor installations affect your surface's longevity, durability, and performance. This also applies to repairs, replacements, and maintenance. Therefore, when you are looking for professionals in safety surfacing, make sure the company you are considering can show you proofs of previous results and projects completed in order to determine if it is the right one and will offer you what you are looking for.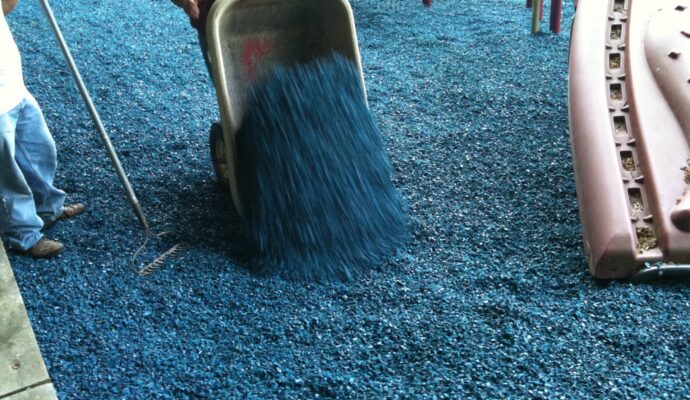 At Melbourne Safety Surfacing, we are able to provide you with all the assistance you need. From installations to repairs and replacements, we are a company that has been in business for over 11 years and we are confident about what we are capable of. That being said, we are not limited to only a few services nor surfaces.
Most companies or experts can help you with specific options in the market, around 2 to 4 surfacing alternatives due to how hard is to work with several ones at once. However, this is not an issue for us since we have been expanding our services slowly but surely and the result is to offer enough solutions for any of your problems and needs.
We have 8 services in total you can access anytime and from any place in Melbourne or Florida:
Safety Surfacing: we will handle all your needs; be it the installation of the surfaces we have available, repairs and maintenance, or provide advice and guidance to choose the right one for your space.
Bonded Rubber: this unitary surface can be installed both indoors and outdoors, and it is especially good in areas where porosity and proper drainage are needed.
Bonded Rubber Mulch: you can obtain a safe surface with the appearance or look of wood mulch and its loose design.
EPDM Rubber: it can be used for more than just flooring since roofing and other purposes are possible due to how flexible and long-lasting this rubber option is.
Poured-In-Place Rubber: consists of two layers, a base layer that provides support and shock absorption, and the wear layer that protects the previous one and offers the final look.
Rubber Tiles: commonly used indoors due to the support it provides to knees, joints, and ankles as well as its great shock absorption properties for heavy traffic areas.
Synthetic Grass: you can stop using real grass that causes you to spend a lot of water and time since the synthetic option offers the same benefits and properties but without the usual inconveniences of the real one.
Synthetic Turf: quite similar to the previous grass option but instead of being used for landscaping most of the time, it is commonly installed in sports and training fields, stadiums, and similar areas.
To access any of our services at Melbourne Safety Surfacing, you only need to fill the contact form on our website or call and email our team of professionals.
Below is our list of additional services: